1. Hand-Painted Birdhouses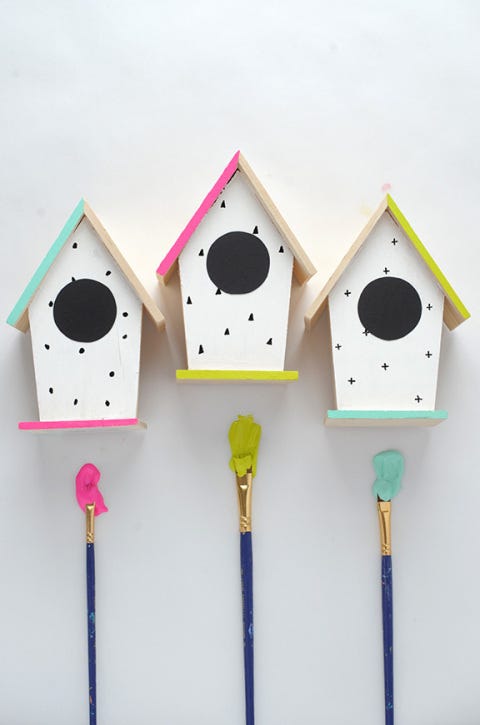 Transform an average wooden birdhouse kit into this modern avian paradise using only craft paint and brushes.
2. Speech Bubbles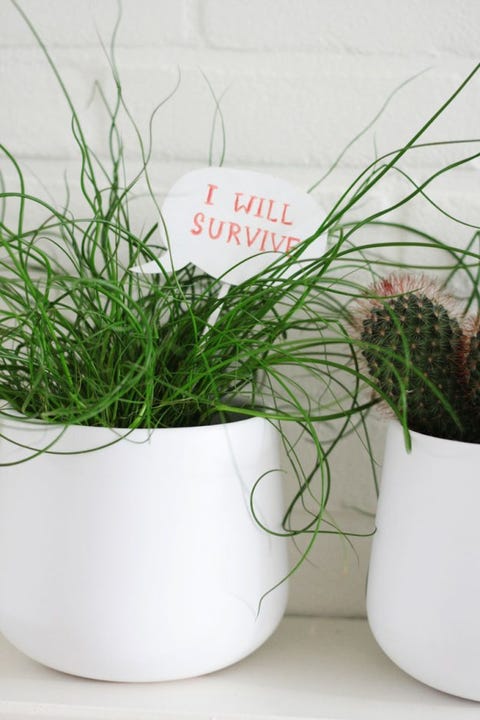 Give your plants some personality with these hilarious speech bubbles.
3. Garden Crate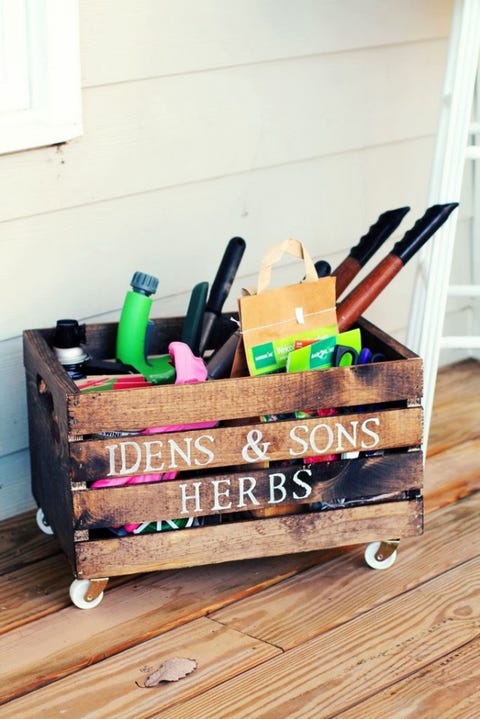 Need a place to store your tools? Grab an old crate, throw on some wheels, and stencil in your name to make this functional, rolling garden crate.
4. Stenciled Garden Stepping Stones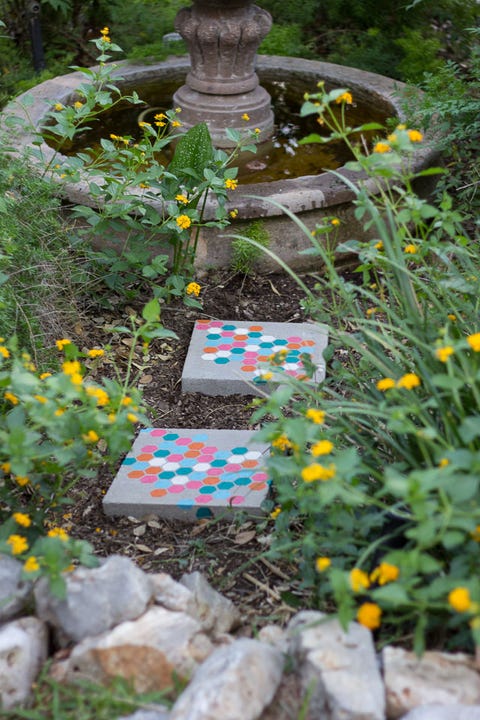 These stenciled garden stepping stones use inexpensive concrete pavers, tape, and weather-resistant paint to create a colorful, modern honeycomb design guaranteed to liven up any garden.
5. English Lavender Linen Satchels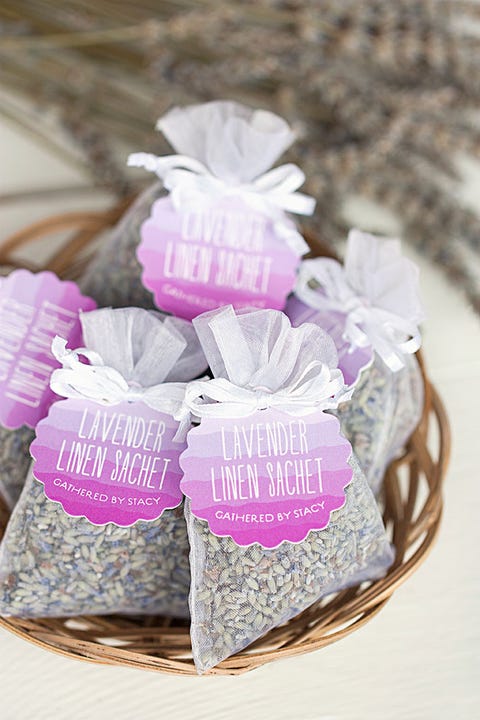 OK: It might be a few months before you have the lavender harvest to do this DIY, but make sure you save it on a Pinterest board. These little linen sachets are the perfect gifts for friends and family — or for making your house smell amazing.
6. Pop-Top Herb Garden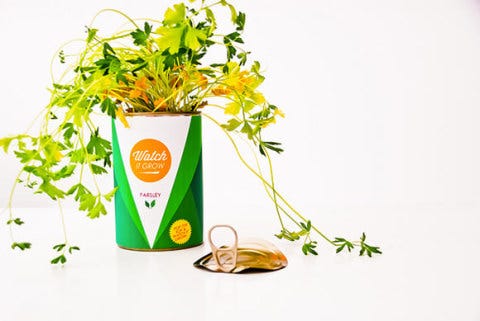 All you need: A tin can, hot glue gun, seeds, and potting soil.
7. Mini Toadstools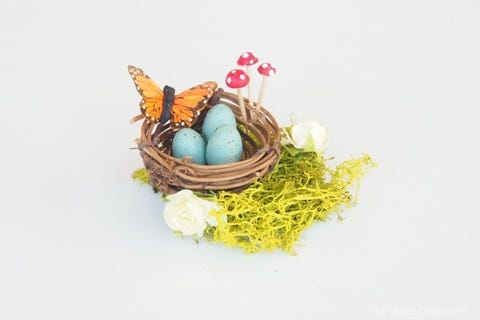 These adorable miniature toadstools make a fun addition to your garden, or to small planters.
8. Hanging Planter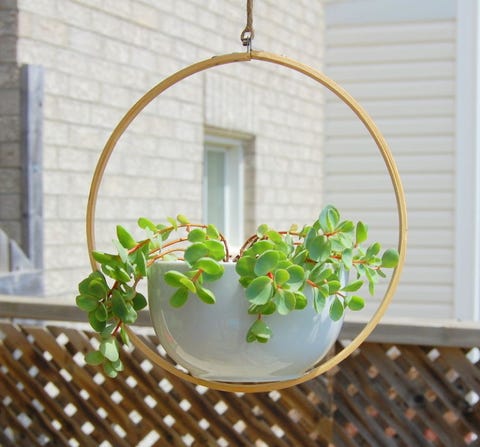 Want more color? Spraypaint the hoop before attaching the planter.
9. Mason Jar Lid Plant Labels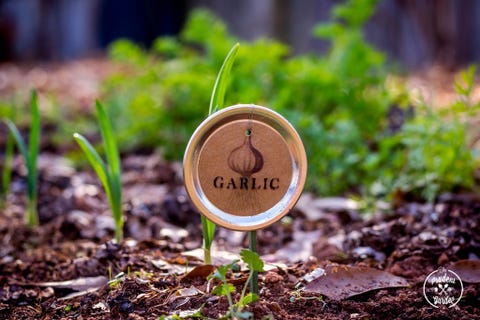 Put your leftover mason jars to good use with these upcycled plant labels.
10. Decorated Spring Watering Can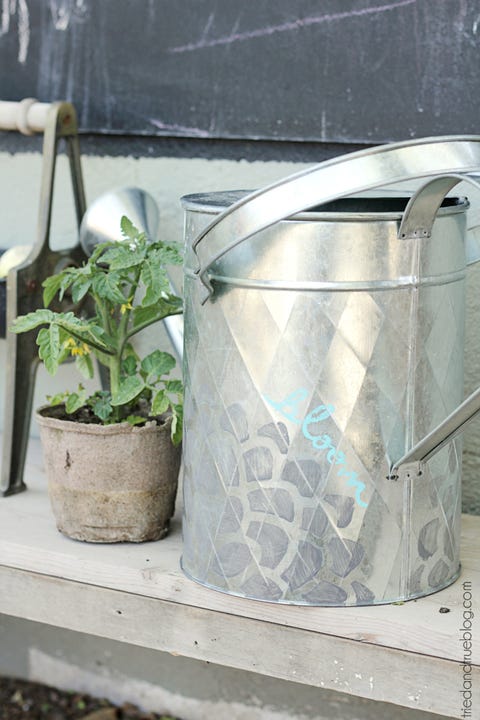 With a can this cute, you'll never forget to water your plants. We hope.
11. Incense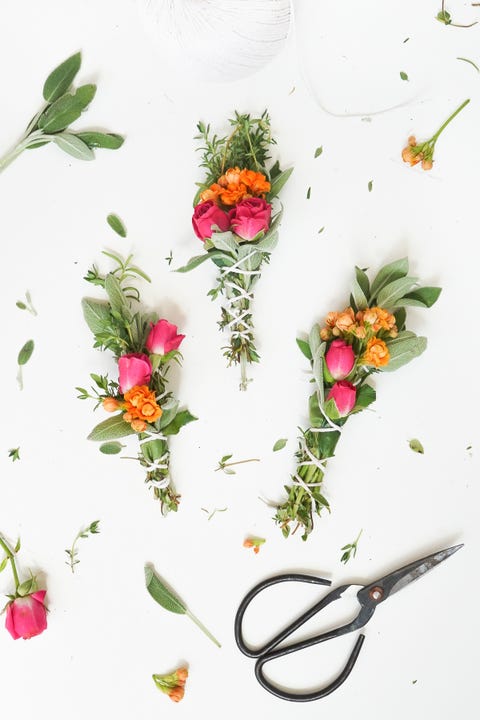 If you're going to spend time planting your garden, you want to reap the benefit of it — use a mix of flowers and herbs to make your whole house smell heavenly.
12. Modern Planter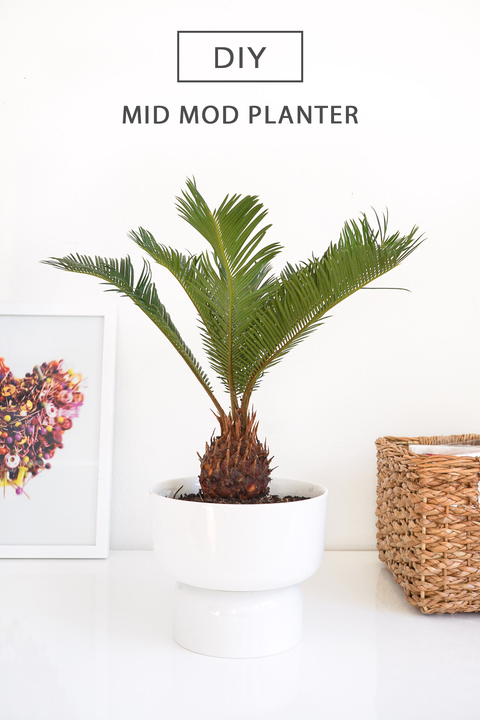 All you need are a couple of bowls and glue to make a mid-century modern planter worthy of the West Elm catalog.
13. Duct Tape Hose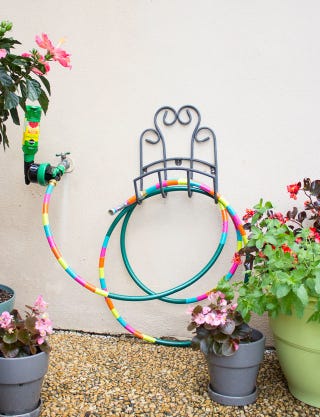 14. Cedar Planter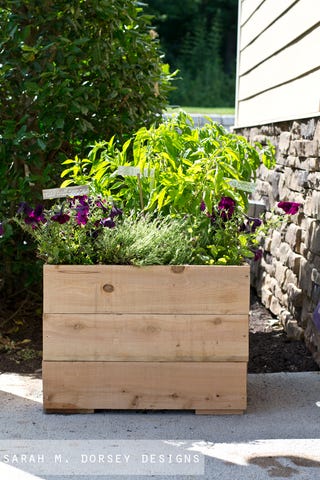 Woodworking skills or not, you can handle this.
15. Aluminum Plant Markers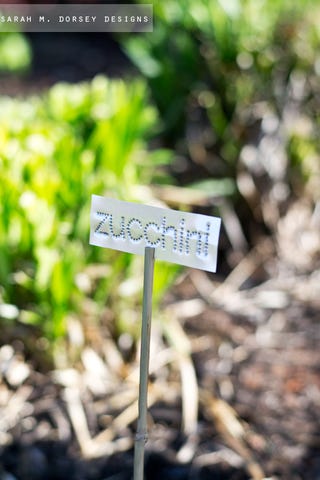 Now you'll actually remember what everything is!
16. Wooden Planter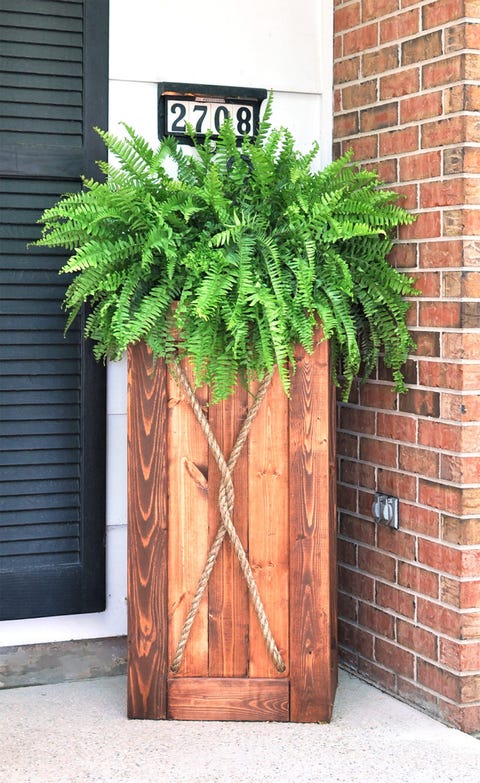 Add a rustic touch to your garden with a wooden planter.
17. Bejeweled Garden Rocks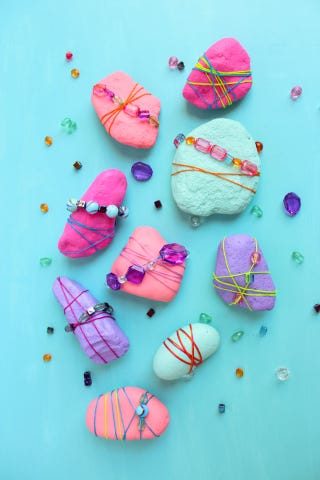 The least basic a rock has ever looked.
18. Edible Floral Garden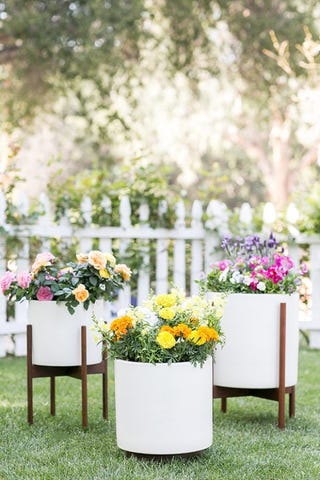 Up your cooking and your garden game in one.
19. Hanging Planters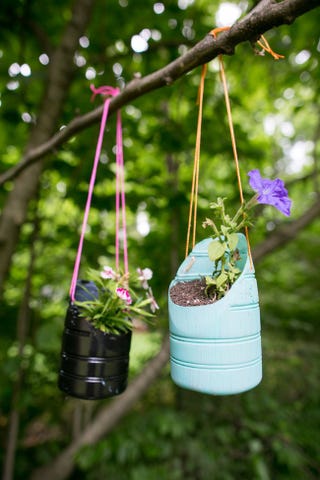 Put your recycled bottles to good use.
20. Toilet Paper Roll Planters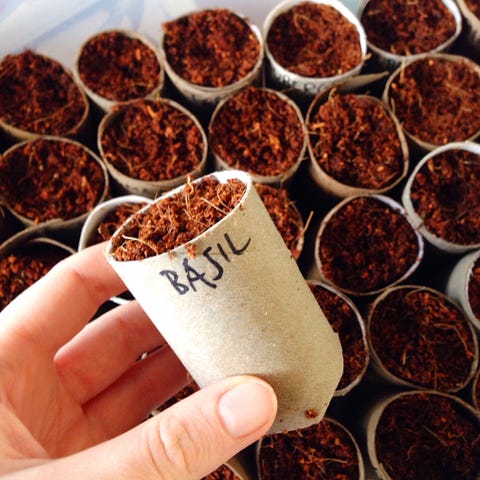 This is the easiest (and cheapest) DIY you'll ever make.
21. Floral-Filled Lanterns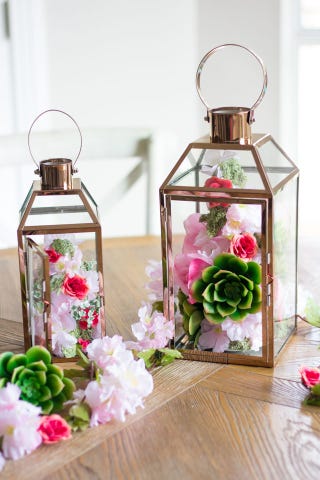 Bring your garden indoors, or use them to decorate outside.
22. Metallic Painted Basket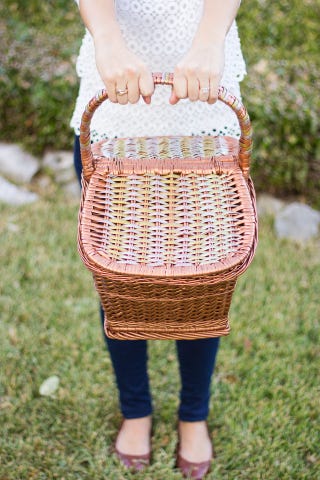 Use it as a gardening basket or a picnic basket!
22. Chalk Paint Stenciled Garden Rocks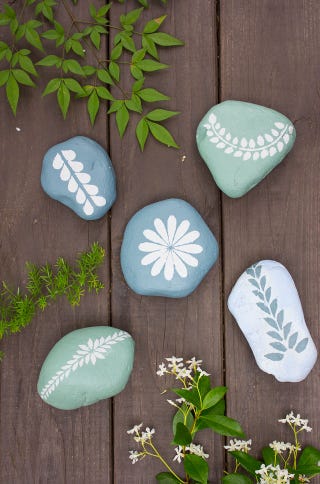 True story: Even if you don't have a garden, these are seriously fun to make.
23. Luminaries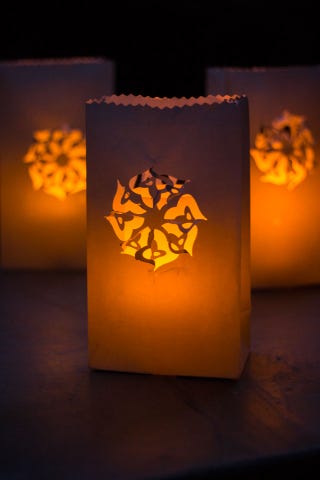 Imagine these at an al fresco summer party.
24. Wine Cork Vases